Facilities
Gordonhurst Equestrian Center is a modern custom built training center located in the heart of horse country and includes all the amenities a top riding facility can offer.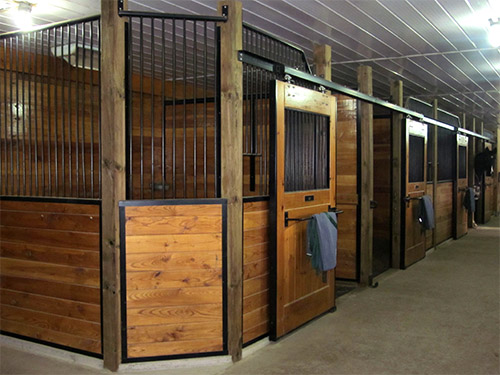 Our inviting main barn includes 23 large bright fully matted stalls, grooming and wash stalls, climate controlled viewing lounge, washroom and tack room.
Our 80' X 160' indoor arena boasts plenty of natural light and excellent newly installed footing.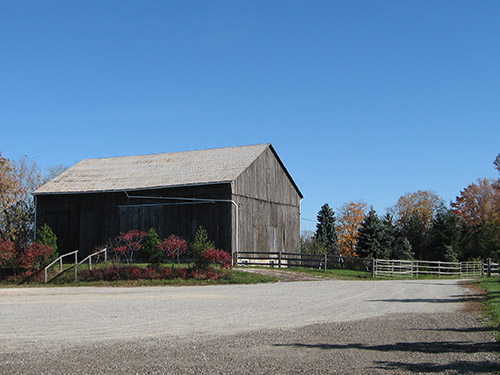 Our beautifully restored bank barn was originally built in 1902 an completely renovated in 2002.
It includes 6 large foaling stalls and it's own set of paddocks.
This barn is the perfect set up for mares and foals, stall rest and quarantine.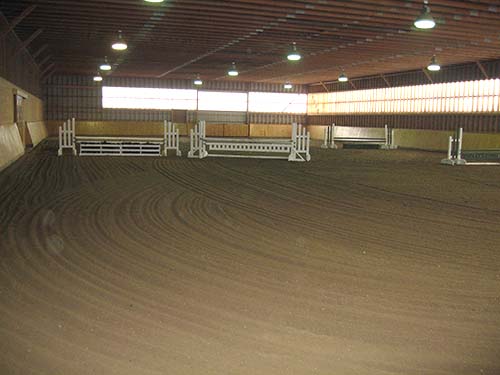 Thirteen paddocks easily accommodate individual, all day and small compatible group turnout.
Gordonhurst horses and ponies enjoy both grass pastures and all weather paddocks for wet weather turnout.
Our outdoor sand ring is 150' X 200' and sports a full jump course as well as a watering system.